Had a great time at yesterday's Barnes & Noble Local Author Showcase!
A big thank you to all who provided support to the authors at both yesterday and today's events.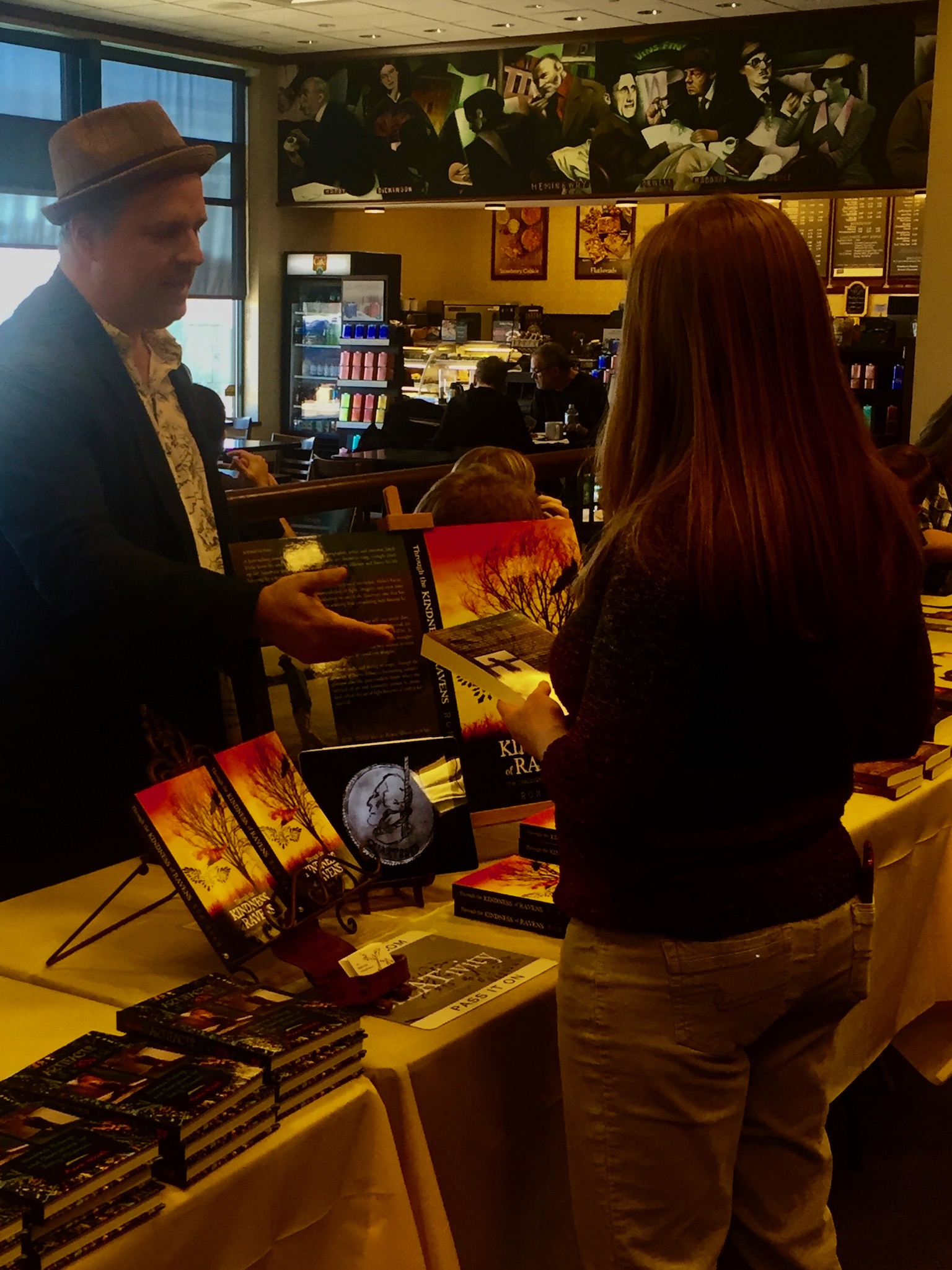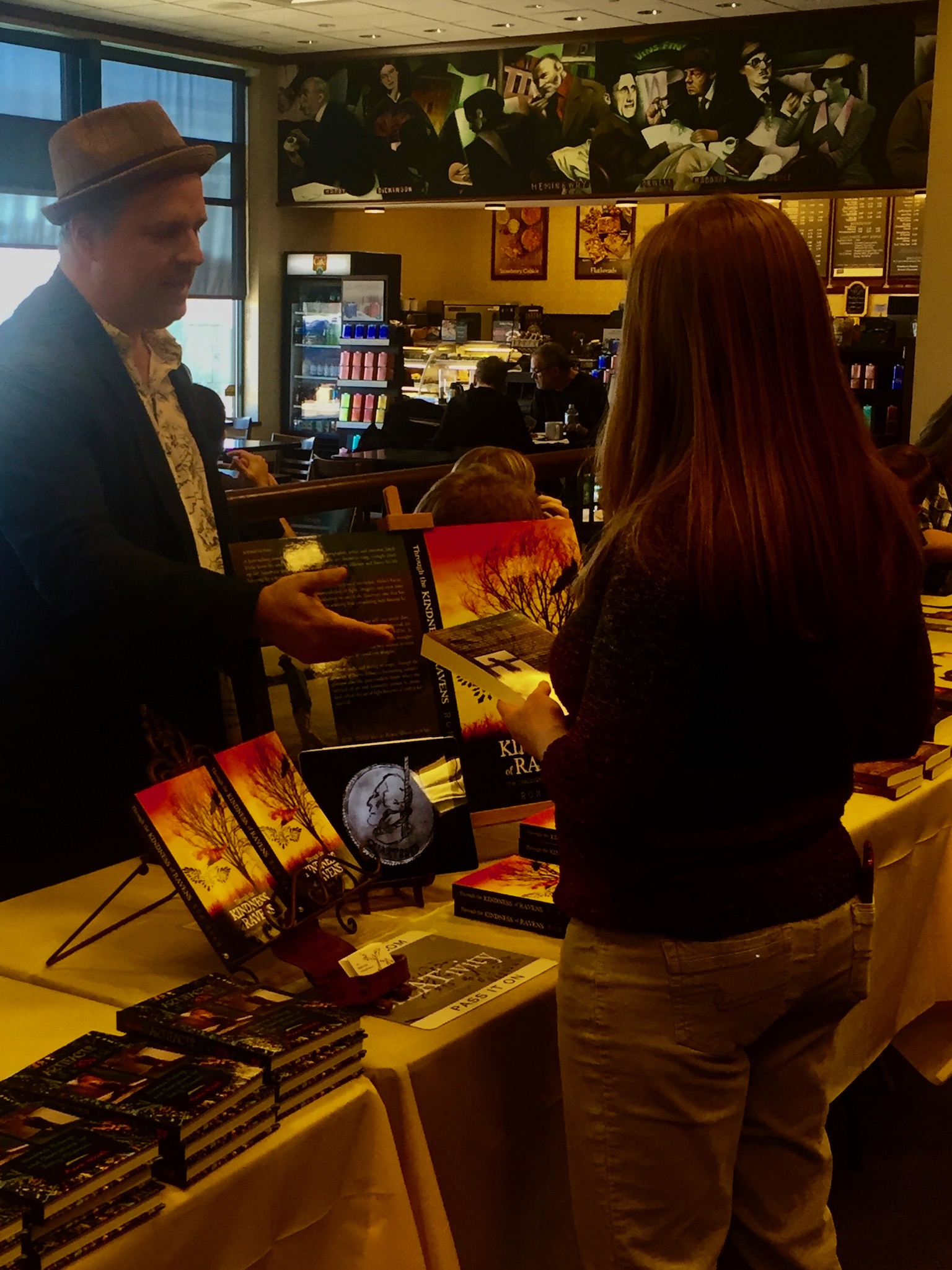 I probably wrote half of Through the Kindness of Ravens in the Barnes & Noble cafe' directly behind where I sat during the event. One day writing there and coincidentally wearing a casual jacket and one of my favorite fedoras, I looked up at the mural that surrounds the cafe's counter area...
Out of he corner of my eye and on the far end, I caught an image of the back of a man in a jacket and fedora. He is surrounded on the mural by famous authors, but has apparently not earned having his face and name there...yet.
But I can dream and I can set goals and I can write, and if I do it all and well enough, perhaps a reflection of the man's face can be added to the window he faces. Perhaps that face can even look similar to mine. Also, there appears to be enough room to fit a short little name that rhymes behind him, and my name fits those characteristics too.
It's rough but...ah come on, I was only trying it on!